The POREfessional Priming Set–  All 3 products work together to keep your makeup looking flawless all day.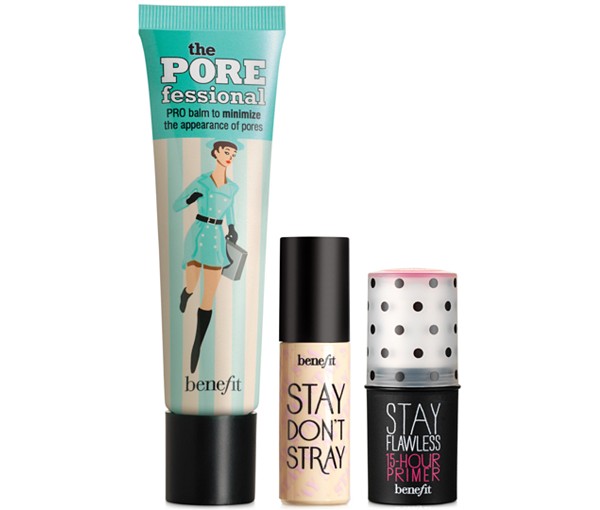 Primer creates a nice canvas for your foundation and gives it a much smoother look.  It eliminates streaks and your makeup stays in place MUCH longer.  I have tried many brands and there are a few that I have noticed make me break out.  Most skin types are different, so you want to just find one that agrees with your skin the very best.   My number one is the Smashbox Photo Finish.  It is my staple.
I have to also add that if you use lid primer it makes a world of difference as to how your eye makeup stays on.  I didn't immediately try this when I started using primer, but once I did, I fell in love with it.  I have a tendency to get creases in my eyelids of makeup and smudges from my eyelashes and this really helps.
Hope this helps in your quest for flawless skin!  🙂