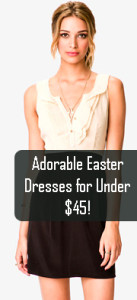 Easter is just around the corner! It's the perfect holiday to show off that pastel/floral dress that we have been waiting to wear all season.  If you haven't found the perfect dress for this holiday, well look no further! Here are 5 adorable Easter Dresses under $45!
Flower Power
Talk about the perfect floral dress! This sweetheart neckline dress screams for attention this Easter, the perfect colors and the perfect fit! You can find this got to have dress at Forever 21 for the amazing price of only $19.80!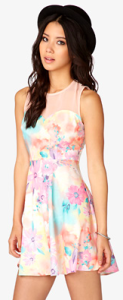 Ruffled Top
Add some light pink to your attire! This dress is flirty, chic, and ready to be worn on Easter. The slightly ruffled top and slimming waistline is going to be a hit at the party. You can find this perfect Easter dress at forever 21 for under $25!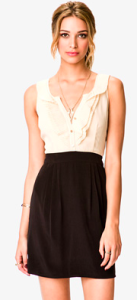 Emerald Green
Who says you can't wear emerald green this holiday? It's truly PERFECT! Emerald green is the color for 2013, so why not show off this got to have color this Easter. Find this envious dress at H&M with the amazing price tag of $34.95. It's a steal!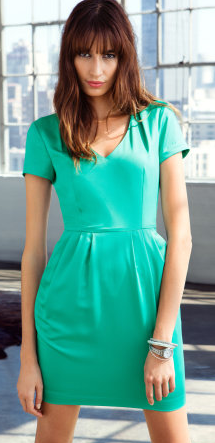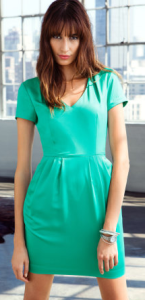 Minty Green!
Lighten up your colors with this mint green dress. If your ready to get all dressed up this holiday, this is the dress for you. It's a great and easy way to look fancy this holiday season. This dress also comes in a light peach color as well, super cute! You can find this got to have dress on Gojane.com for only $41.30!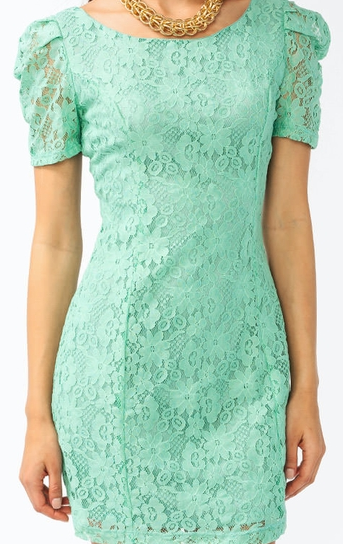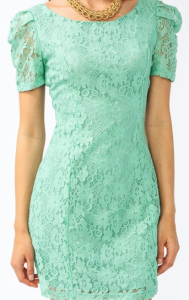 Bright As The Sun
My Favorite Easter Color, yellow!  This short sleeved lace dress was made to be worn this Easter! You can also wear it for summer as well, so why not buy it if it can be worn for multiple uses! Find this at forever 21 for only $22.80!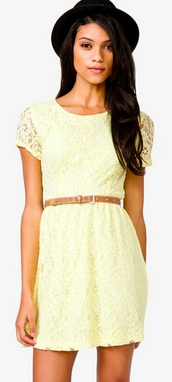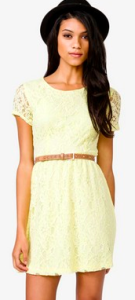 With these five dresses this Easter, you will be the hit at the party! Have fun, be bold, and be fashionable!