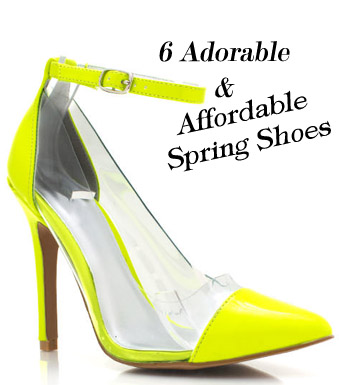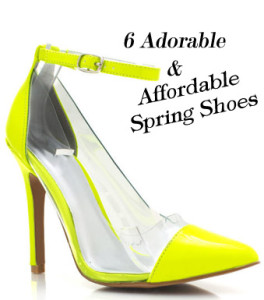 Pay some attention to those feet of yours and become a trendsetter this holiday! Complete your Easter outfit with these stylish and trendy shoes. You will be getting some attention at your holiday brunches in these must have shoes!
Studded Suede Flats
You will be seeing these shoes everywhere this spring. One of the hottest trends for spring are these go to have flats! It's a perfect fit for this holiday, and not to mention the perfect color! You can find these perfectly pink flats at H&M for $24.95.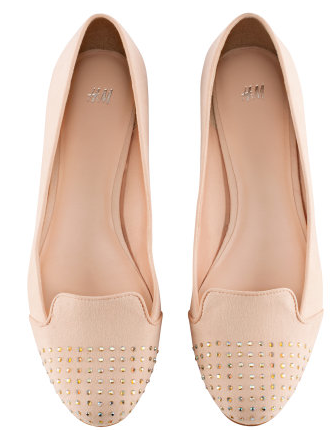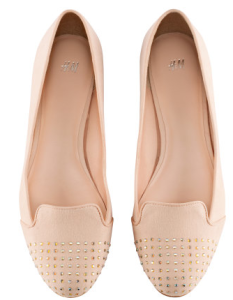 Canvas Lace Shoes
Lace is perfect for this Easter! These shoes will match almost anything; your favorite spring dress or a cute pair of skinnies, you name it! You can find these stylish shoes at H&M for under $19!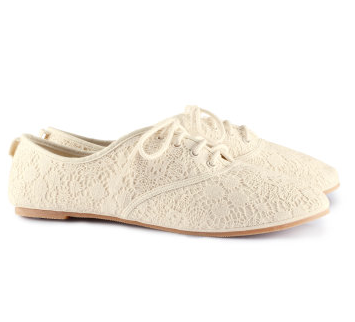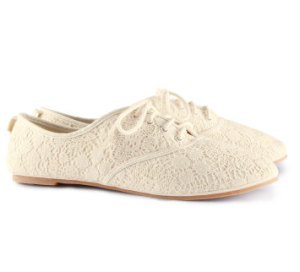 Metallic Heels
Metallic's is another trend you will be seeing this spring. Not only on can you wear metallic on your nails, but also you can wear them on your feet! These must have spring/summer heels are perfect for this occasion! Show off your long gorgeous legs this holiday and get people talking! You can find these sexy heels at Gojane.com for $21!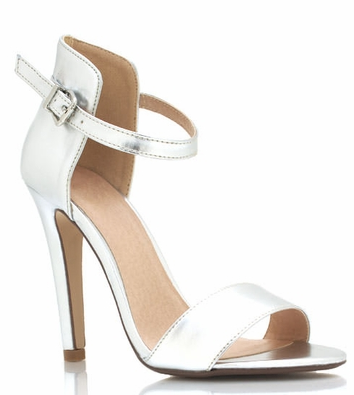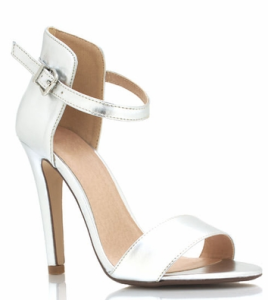 Cap Toe Pumps
We all know that pastels are the colors to wear for Easter, but why not add some neon color to your attire. Be a trendsetter this holiday with brightly colored statement pieces. Mix and match pastels and neon's to get a fashionable look this Easter! You can find these dangerous shoes at Gojane.com for under $24!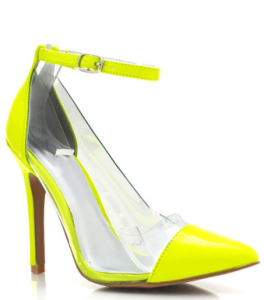 Glamorous Boots
Sparkle this holiday, with these glamorous Steve Madden Booties! I absolutely adore these boots!!! Wear these with a cute spring dress and your got yourself a stylish country inspired outfit. With these shoes comes a price tag of $104.98, but lets just say they are totally worth it!
Lace Up Boots
These fun designed boots aren't only made for comfort but they are also made to make a statement! Wear these boots with a cute dress, skirt or a pair of your favorite jeans. They truly go with anything! You can find these trendy boots At Urban Outfitters for $80!