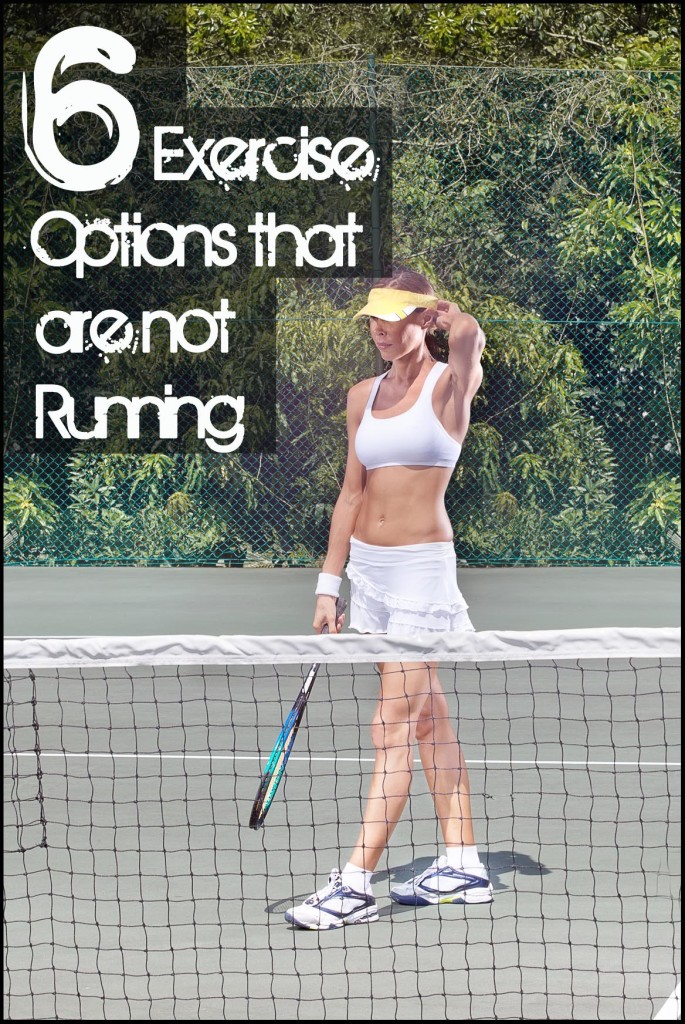 Getting bored with your daily run? Exercise doesn't have to be a drudgery! Take a look at these fun exercise alternatives:
1. Zumba! How about a dance party for exercise? That's basically what Zumba is. With its increasing popularity, it's likely you can find a class offered at your local gym or recreation center. Zumba is great cardio exercise and can be strength-building as well. It challenges your mind too as you follow and remember the moves!
2. Yoga. What I love about yoga is that it is truly a mind-body exercise. This is a great one to do before bed, because it calms your entire nervous system, helping you release tension and relax. It is great exercise for increasing flexibility, balance, and strength.
3. Sports. Sports are a great exercise because they are often so mentally engaging that you hardly even notice you're exercising. So pick up that old sport you used to love by signing up for the county's league or just get a bunch of friends together to play.
4. CrossFit. CrossFit is a newer exercise program that has been gaining popularity. It is designed to improve your physical functioning in several aspects including cardio-respiratory endurance, strength, and flexibility. This is a great option for those who get bored with exercising, because the workouts are varied each time.
5. Dancing. Grab a partner and head to the dance club! Many facilities offer lessons if the two of you aren't experienced. Try salsa dancing, waltzing, tango, and even country dancing! They can all be a good workout!
6. Hiking. Hiking is a great cardio and leg workout, and it's a great excuse to get outdoors. Seeing the beauty around you will improve your emotional health too!
Stay healthy, and have fun too!