Think back on your personal story. What story (or stories) define your life? Did you know that you can ask yourself these same questions about your hair?! Your hair story is comprised of hair cuts, colors or bleaching, and different products you have used. And when it comes to products that I have used, it kind of makes me sad how much money I have spent over the years trying to find the right products for my hair.
I've mentioned it before in other posts, but my hair has always been a struggle for me. My hair is extremely thin and fine, so it gets fried easily and so the ends tend to be fairly dry. If only the roots of my hair were dry, then I wouldn't feel so stuck all of the time. Just like my face, my hair can be very oily. After two days of not washing it, it becomes very obvious that my hair isn't clean. I've tried training my hair but it has never worked for me at all.
About two months ago I heard about New Wash for the first time and I was excited, but also really nervous. The concept behind it is extremely similar to Crude for your face, but it's not oil based. It's a soap and detergent free way to wash your hair that also moisturizes your hair. It's the ultimate two-in-one! I was nervous to be spending money on something that I wasn't sure if it would really work for me or not. One day I decided it was worth it to try, because I put my hair through enough on a daily basis as it is, might as well try to approach it with something new that has the potential to really help me.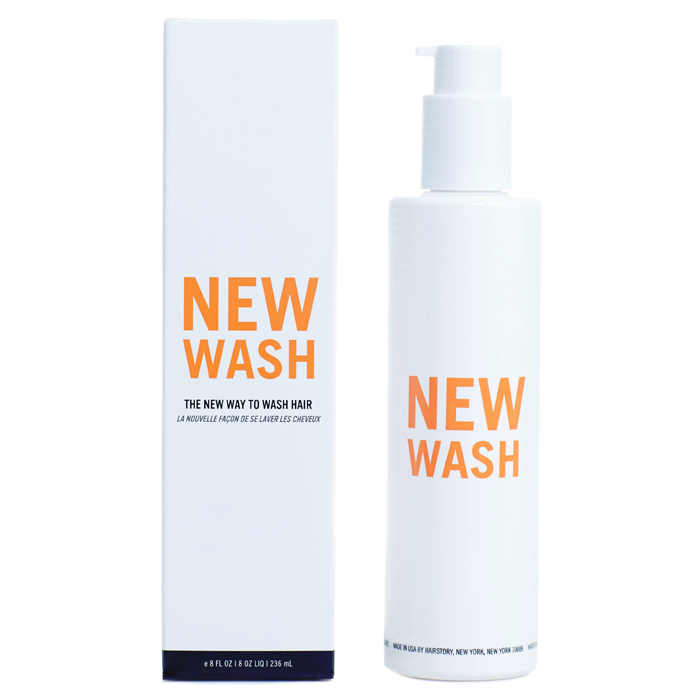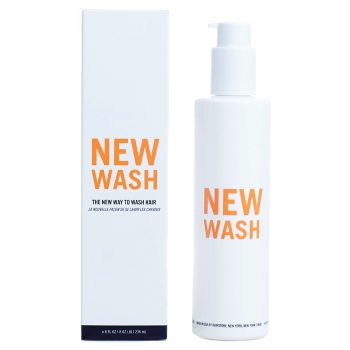 Hairstory was created by the founder of Bumble and Bumble, and was designed to help your hair break the need for shampoo and conditioner. There are so many chemicals that go into those products and will strip your hair of any natural oils that it absolutely needs to stay healthy. Any Hairstory is also helping reduce the amount of soaps and chemicals that are not good for the earth (and water we wash our hair with). All around it's helping improve health of the user and the earth. New Wash, as well as their other products for styling won't dry out your hair, but they promise to not put unnecessary chemicals or ingredients in your hair that I promise you, you don't need.
I have absolutely loved the results in my hair. It feels so clean when I use it, and yet when I go to comb through it after the shower, it's soft and it doesn't feel dry. I will give you a warning that it does take some adjusting to, so I would say give it a few washes to feel comfortable with it. Because there are no sulfates of any kind, there aren't any suds. The only reason I like suds, they let you know that you are actually getting the product in the places you need it! Hairstory cautions you, not enough product means your hair isn't getting clean. Those first few washes, take your time and really make sure you are using enough product to cover your scalp, and pull through to the ends. Realistically it's not making your shower time longer because you get to skip the conditioner! When it's time to rinse, use warm water and make sure that your hair is entirely rinsed out with no product left behind. That's it! Nice and simple.
I challenge you to try this stuff. I would never write a post completely dedicated to one product if I didn't fully believe in it. If you do decide to try it out, you can't cheat. No switching off between shampoo and conditioner and New Wash, no hair masks, no other products besides New Wash. The only exception is styling products sold by Hairstory. Once you've given it a month, see if you would ever want to go back to your old products!