Valentine's Day is just over a week away and it's time to stop and think about what you are going to be wearing. It doesn't matter if you are just going out with girlfriends or your SO you want to feel beautiful and confident. Here are a few ideas to help you master your look inspired by some fashion icons and one of my favorite fashion bloggers.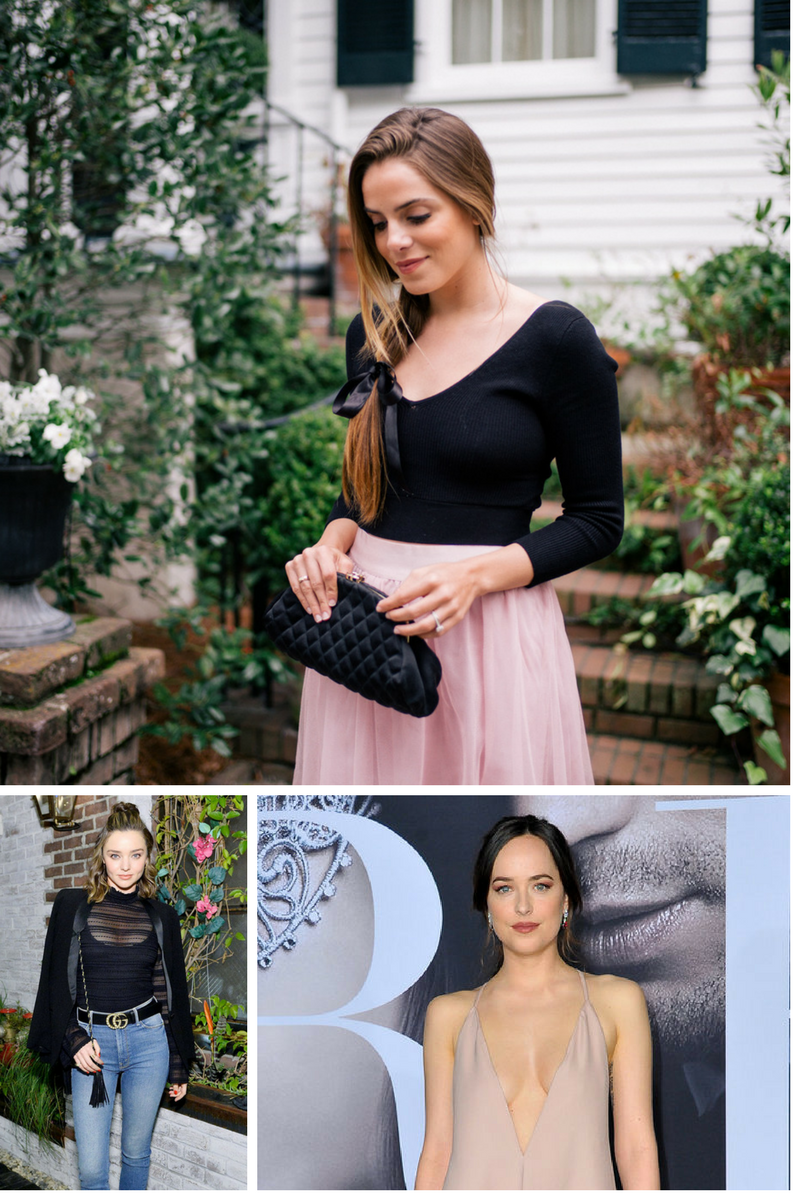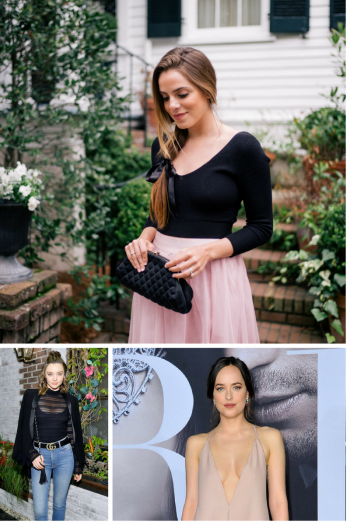 Sheer tops are all the rage right now. I love the look but I also don't know if I'm 100% confident enough with my body to pull it off. I love the idea of a flirty top with a skirt or pants. Here are some of my favorite shirts (some sheer, some not) that are perfect for any night out.
I must admit that I am always and forever a sucker for a skirt. I love how feminine they are, and they elevate any outfit. I also recognize that sometimes you just need a good pair of pants to go along with every outfit (or sometimes a jumpsuit will take care of the whole outfit for you!). These are some of the best pants/skirts/jumpsuits that you can easily pair back to the top you picked out.
As much as I love skirts, dresses will forever hold my heart. Being kind of selfish, I recognize how effortless dresses are. You instantly look like you have put so much effort into your look, when in reality it's just one piece. Dakota Johnson and Emma Stone as of late have been rocking the slip dress (my 13 Going on 30 dreams have finally come true), but you can always opt for the more polished and tailored look.
Just remember that no matter what you decide to wear, this is a night that should be fun! Be sure to stay true to yourself and just enjoy the night regardless of what you are doing. And if you have decided to just stay in home in jeans and an old sweatshirt eating pizza, good for you! That honestly sounds just as wonderful as dressing up and going out.