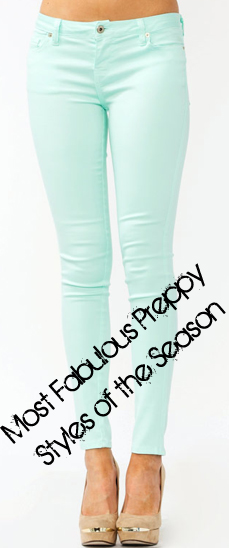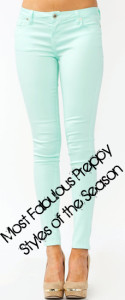 The Most Fabulous Preppy Styles For This Season
For all my preppy girls out there, this is the best season to get in with all the hottest fashion trends! Change things up a bit and have some fun with these stylish trends that you should be wearing this season. If you have been looking through your closet trying to find some fun preppy ideas, look no further. In fact, while you are in there, donate all your old clothes you won't use anymore to charity and take a look at these free tax calculators, since you can likely deduct them on your tax form.  And that will make room for all your new preppy styles you are about to see:) Take a look at these fashionable trends and get some new ideas for your wardrobe this season!
Instead Of Pearls
These necklaces you will be seeing everywhere this season. Like I said before, change things up a bit, instead of wearing your pearls try something more bright and bold! You can find this stone fringe necklace at Forever21 for under $12!
Be Simple
Oh how I love these! Simple earrings that have bold designs are the way to go this year. Find preppy fun colors to really make a statement! You can find these adorable multipack earrings at ASOS for $17.
Fashionable Stripes
Strips are back in my friends! Simple detail like this scream for this year's hottest trend! Add stylish colorful jewelry to get an eye-catching look! You can find this must have blazer at ASOS for $100
Minty!
Pastel colored jeans are such a great way to show off your preppy side! Especially these mint colored skinny jeans; they are to die for! Find these minty jeans for under $29.99.
The Perfect Boat Shoes
Why hello gorgeous! These boating shoes are hot for this year's trend! These bright and bold shoes are perfect for boating this summer; so don't forget them! You can find these shoes at Zappos for $130
Be stylish this season with these fabulous preppy styles for this year!